Get Free Templates, Software, Tips and More!
PRODUCTS
Avery White Shipping Labels
with Trueblock® Technology.
Trueblock® Shipping labels have a silver-backing making them completely opaque so you can now cover old labels on boxes and parcels.. They are available in a variety of sizes to suit a wide range of logistical requirements.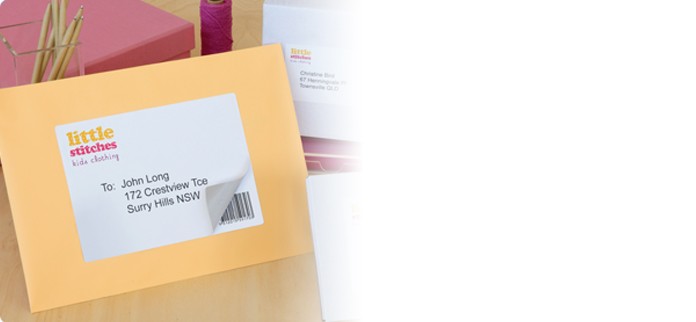 NEW Avery Design & Print Online

Introducing NEW Design & Print Online
Try our new Avery Design & Print Online! We've made it even easier to use. Discover the new features and try it out today!
Mail Merge Needn't Be a Mystery!

We Walk You Through Each Step
Mail merge is easy with the Avery® Wizard, and we've created guides to take you through each step. Download and keep for reference.