Get Free Templates, Software, Tips and More!
ORGANISE MY OFFICE

Office Order and Organisation!
Pockets with customisable and changeable printable inserts.

Take your office chaos and turn it into order and organisation! Our new range of labels for organisation, filing and storage are perfect for setting your office up for success. Try our Printable Inserts with Adhesive Pockets: file and label, then change your insert when you need to!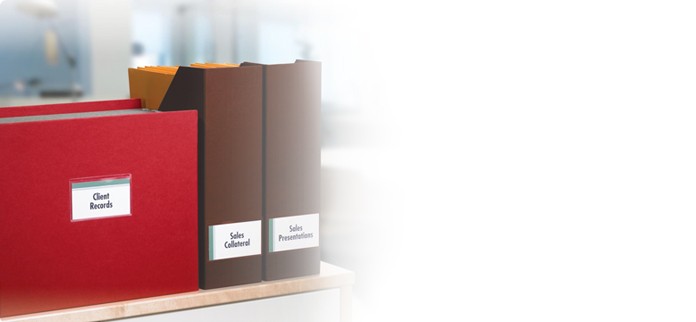 Labels for Long Haul Storage and Archiving

Try Our New Long-Term and Archive Labels
New Avery® Storage Labels are designed for the long haul. They are acid-free, so they won't fade or yellow over time.
HEAT-RESISTANT CORD TAGS: CABLE ORGANISATION AT ITS BEST!
De-clutter Messy Cables With Our Durable Printable Cord Tags!
Tidy up a mess of electrical cords with heat-resistant Avery® Durable Cord Tags. Print your own identifiers with our software, and apply the tag to the cord.